Modern technology allows airlines, airports and other industry players to operate in ways that weren't possible just a few years ago. Traditional business aviation ownership models have evolved into private airlines, membership plans, real-time on-demand charters and crowdsourced solutions. These new models are targeted not only to the wealthy 1% but also the upper middle class. Continuous and efficient management of these new models requires a lot of manpower and time. Digitalization in the business aviation industry can simplify tasks, increase efficiency and facilitate the development of new services.
The main obstacle to converting most processes from analog to digital is the high cost of implementation. Digital transformation requires significant investments, so not everyone is prepared to finance such a large project. Given that, the benefits to the industry from digitalization need to be carefully considered.
Up until now, the process of booking a private jet was mostly organized manually in the background. Each booking request was followed by further information flows to various departments of the operator and the broker. After the booking process were completed, the flight and the time slot were confirmed, meals and extras were agreed upon, a large number of interactions between all the parties involved took place, and therefore a lot of time was needed. With VOO's revolutionary platform, all this is done in a single click delivering unparalleled efficiency and enormous savings in time resources, an essential key in the business world. This is just one example of how digitalization is transforming traditional processes based on the exchange of phone calls and paper documents. Changing the format, process and security involves some complexity and investment, but it carries huge future dividends and opens up greater opportunities for information and business process management.
Digitalization in business aviation is important for the following reasons:
1. Supply chain management and optimization of service order flow.
Private jet tracking, which shows when and where aircraft are chartered, is a complex task. Automatic generation of real-time digital data streamlines airplane rental operations, ensuring efficient tracking of each flight and reducing the overall risk of human error and guaranteeing a higher safety level.
2. Fast and secure data processing and effortless subsequent integration.
The processing capabilities of the data management system improve throughout its use. The digital data retrieval system allows you to choose where to store the data and easily convert its format for effortless data integration into other systems for further processing and storage. Digitization of data management processes guarantees the best quality and fastest processing as well as a high level of security.
3. Optimization of airline business operations.
Direct online booking systems, pioneered by budget carriers, didn't exist in business aviation until recently. Now, AVINOC has brought the innovative VOO project to life: the world's first digital solution for business aviation, allowing you to book business or cargo flights directly as an airline ticket, is about to launch. This ultra-efficient platform will make it possible to find and manage the perfect solutions to customer needs as well as provide transparency in all aspects. Digitalization can help the industry better utilize assets, optimize the efficiency of all processes and better understand business, routes, costs and opportunities for improvement.
4. Providing data privacy.
Data is driving digitalization, and data privacy is a critical element of any system. Database distribution technology — blockchain — which contains information about all transactions carried out by system participants is gradually becoming a key technology in the industry and will bring even greater efficiency to air travel. Ticket sales, airport and aircraft management and loyalty programs are just a few possible applications of blockchain. Blockchain can significantly empower the air transport industry through its ability to exchange information instantly, securely and confidentially between multiple stakeholders. AVINOC is leading the way in implementing all sorts of ways to use blockchain as well as the process used in the area of information security — tokenization — for transactions, operations and assets in the aviation industry.
5. Improving the customer experience.
Digitalization can help the airline industry better understand passenger needs and improve their experience. It can be used to meet the individual needs of single travelers as well as of business groups — customers can quickly and easily pick their movies and their meals as well as book accommodations, rent a yacht, boat or other vessel; book transfers for the entire business trip; arrange tickets to an event, book a table at the restaurant they want, and much more.
6. Significant expansion of marketing opportunities.
The reasons for the evolution of business aviation are not limited to technology. Consumer preferences have also changed, as they shift from ownership to leasing. Another driving force is the development of social media: It's easier than ever to reach the masses through unified marketing channels, and intuitive apps and compelling content provide unprecedented scale for marketing.
Digitalization also solves two key problems of private aviation: costly maintenance and lack of automation. Neither of these problems can be solved without technology. Therefore, a major shift to digital technology is key to improving sector efficiency, reducing operating costs and increasing customer engagement by providing personalized services, and enhancing their experience and improving service quality. Moreover, efficient use of resources improves sustainability, reduces the workload of flight crews, and therefore maintains safety and reliability at a higher level. The implementation of new digital technologies in business aviation is becoming crucial and will help the industry meet the challenges of the future.
In fact, the key to unlocking the full potential of the aviation sector is not just digital transformation, but getting ahead of the game by developing innovative solutions based on new forms of digital technology. Advancing technology allows companies to exceed customer expectations and generate more revenue. Altogether it makes private aviation more efficient and accessible to end customers.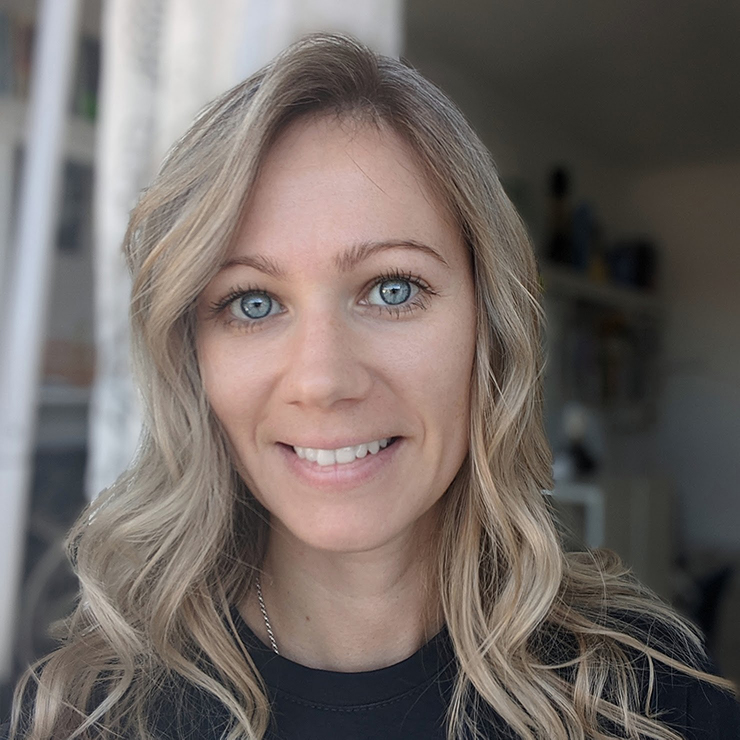 Ivanna is a professional journalist and communications specialist; she channels her creative energy and passion for words to shape outstanding cross-media stories for VOO and the industry's vibrant media. Ivanna holds a master's degree in journalism and a professional development certificate in science communication.